Installation
Downloaded file is packed by ZIP packing software. Click on "Setup.exe" after unpacking to complete the installation.
Follow the instructions contained in the installation directory.  The installation program provides a directory, into which individual parts of the program will be installed. If you require an alternative directory, then you can specify your own destination drive directory. You will need to confirm this by pressing the Enter key. After finishing installation, a new group will be created under the directory name ELGAS in the Start/Programs menu in  addition to the Telves  icon on your desktop.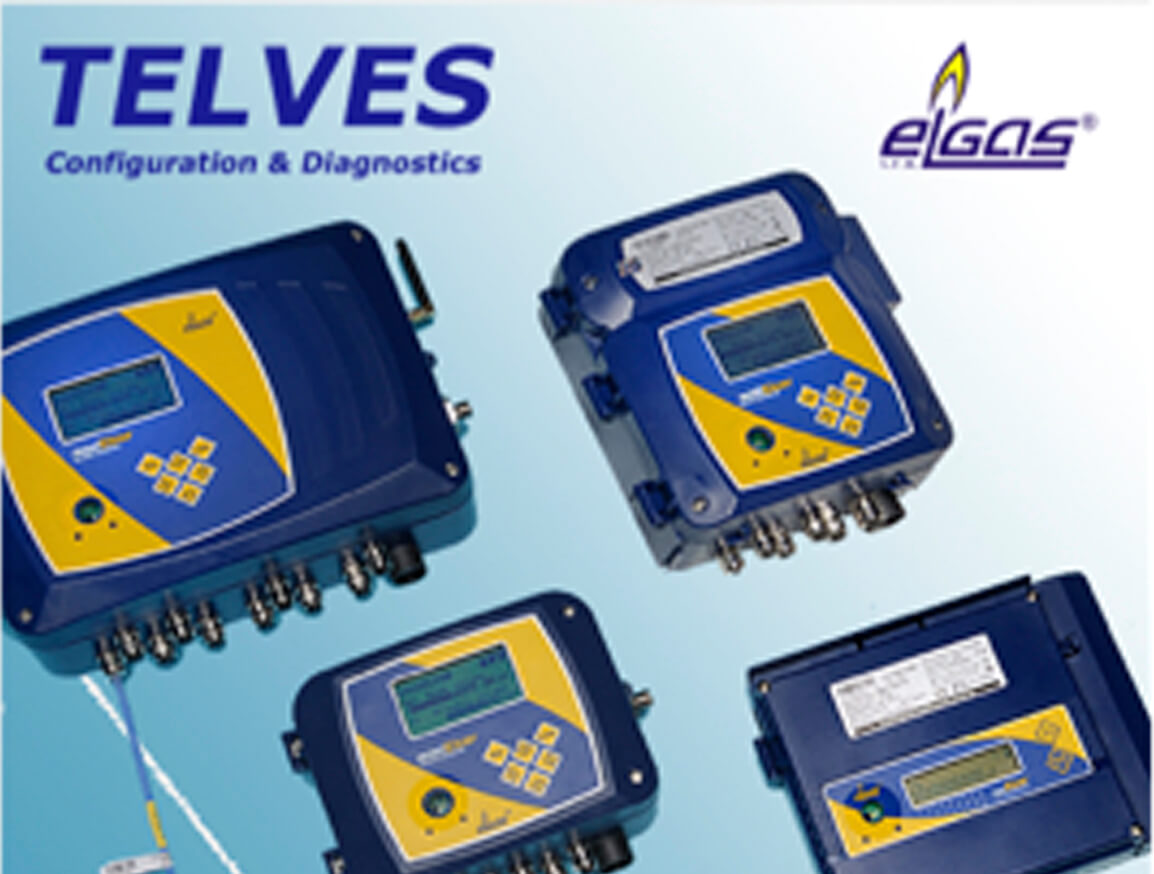 The TELVES software platform is intended for communication with the following devices:-miniELCOR, maxiELCOR, ELCOR-2, DATCOM-2, DATCOM-AMR, DATCOM-AMR2, DATCOM-AMR3 and DATCOM-K4.
Supported OS: MS Windows 98SE/ME/2000/XP/Windows 7(32 or 64 bit)
Communication with system via fixed line RS-232/RS-485, telephone or GSM data modem or GPRS channel

Parameterisation of system (miniELCOR, maxiELCOR, DATCOM-RTU, ELCOR-2, DATCOM-2, DATCOM-AMR, AMR2, AMR3, DATCOM-K4)

Finishing (calibrating) one-point or two-point measured analogue quantities in modules which enable it Can't decipher what this is trying to say so cannot properly translate?

Reading and displaying momentary values of analogue and binary quantities

Reading archived analogue and binary quantities,

its

and

storing into databases

Displaying archived data into a table and graph

Generating daily and hourly consumption curves in text form with type of quantities "impulse counter"

Secure system

with passwords

Reading and setting up system time

Enabling by upgrading new firmware

Periodic automated reading and processing of data

from multiple measuring

points at once without user intervention
Note: During entry of any decimal values into the program, TELVES.EXE use dot instead of decimal point.
Opening Hours:
---
Monday - Friday: 8am - 5pm
Weekends - Closed
SALES EMAIL IS MONITORED 24/7