Elgas
Elgas is head quartered in the Czech Republic, with a strong reputation for cutting edge technology and products which comply to ISO9001, ISO14001 and ATEX Quality Assurance.  The company is ranked in the top 5 globally for the manufacture of gas volume converters.
UMW partners with Elgas for the supply of gas volume converters, dataloggers, telemetry, transducers and supporting software to the UK Gas market
Itron
A German based company, Itron partners with UMW to supply the best in class gas pressure regulators, designed for safety and accuracy, plus a range of safety release valves where UMW are the sole supplier to the UK market.
MeteRSit
MeteRSit is part of the SIT Group, in Italian-based company supplying UMW with innovative smart meters, accredited to ISO9001, MIDModB and D, Atex and OIML R137-1:2012 Oct 2016
UMW has been exclusive UK distributor and partner since 2016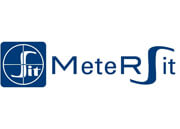 Flow Meter Group
FMG is an engineering/manufacturing company specializing in the development and production of energy and gas measurement systems. Located in the Netherlands, FMG produces a wide range of gas equipment, turbine gas meters, volume conversion devices, master meters and calibration benches. Unique product features include self diagnosis and tamper prevention. All products and services are certified by the Dutch NMi and comply with the latest EU and/or OIML directives.

Romet
An international market leader for precision and strict quality control, Canadian-based Romet partners with UMW for the supply of rotary gas meters to the UK market.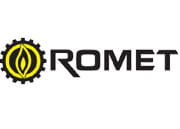 Opening Hours:
---
Monday - Friday: 8am - 5pm
Weekends - Closed
SALES EMAIL IS MONITORED 24/7