The RB 4600 regulator is designed for use in city gate or district stations where overpressure protection is provided by a combination of an active regulator and a monitor regulator with an upstream slam-shut valve.
The RB 4600 is a pilot-operated regulator with a monitor regulator and a safety shut-off device built into a single compact unit. Its pilot system provides a fast and accurate response to flow rate variation. The monitor pilot system is especially fast to react and to take over in case the active regulator fails to control the outlet pressure.
The optional built-in shut-off valve offers protection for overpressure or over-and under-pressure. Its bypass system  eases the shut-off valve relatching.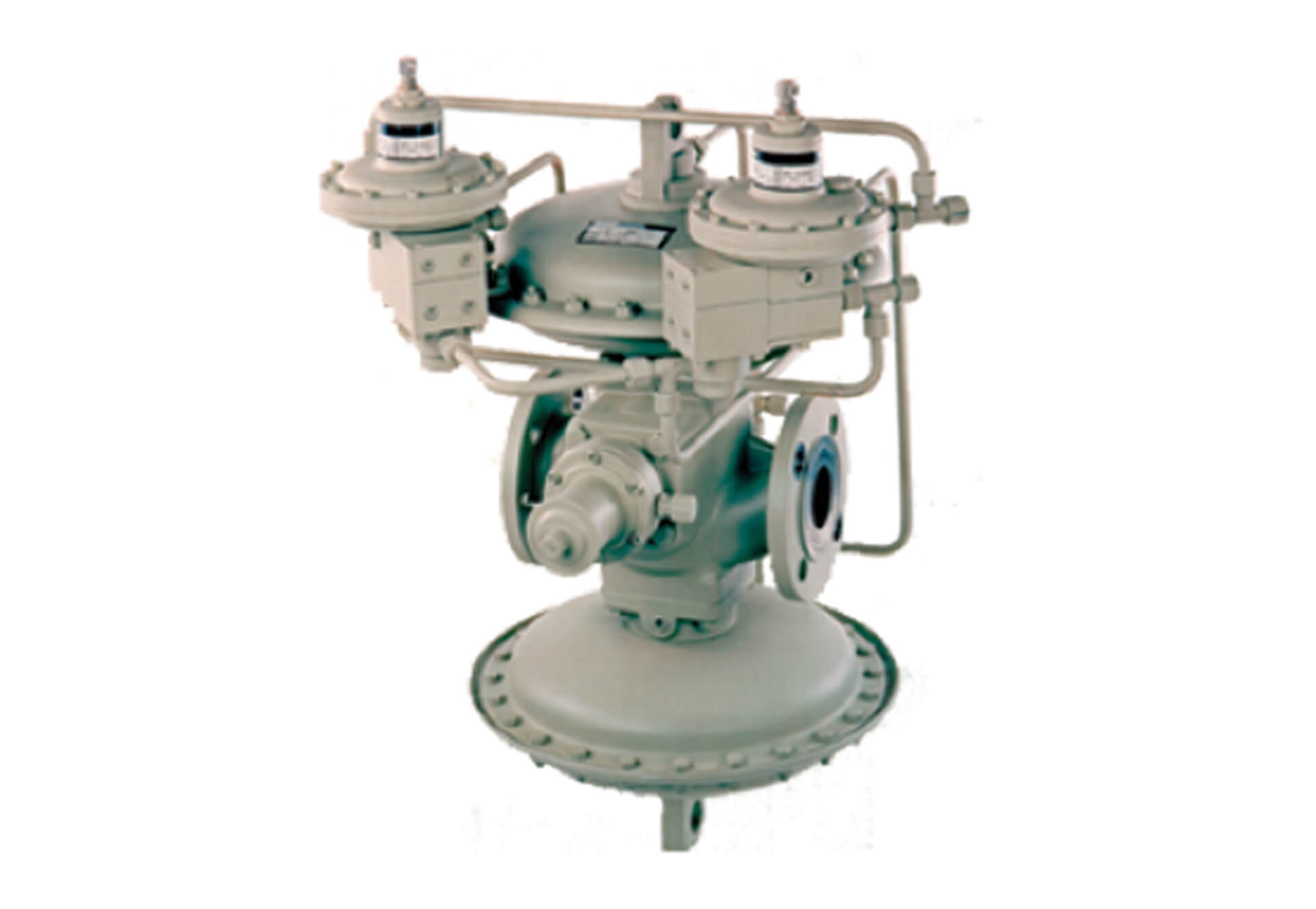 Itron RB 4600 Commercial and Industrial Regulator
The RB 4600 series is designed to provide extremely accurate gas regulation over a wide range of flows and outlet pressures. Typical applications include large commercial and industrial installations and district stations.
The RB 4600 features a compact, multi-range pilot system that is easy to use, including strainer and feeder. Integral shut-off valves for over and under-pressure protection are available.
RB4600
Application

Commercial & Industrial

Outlet Pressure

5 mbar to 13bar
Max Inlet Pressure
25 bar
Body Sizes
DN25, DN40, DN50, DN80, DN100
Connections
EN334 face to face PN16, PN25, ANSI150

Monitor version

Internal
standard
Internal creep Relief valve
No
Strainer
No
Over pressure/Under Pressure shut off valve (OPSO)/(UPSO)
Optional
Control
Pilot control
Accuracy and lock up pressure

Up to AC1/ up to SG25
Compact

High flow capacity

Accurate control

Low differential

Easy maintenance

Rugged construction for durability

Travel indicators
Opening Hours:
---
Monday - Friday: 8am - 5pm
Weekends - Closed
SALES EMAIL IS MONITORED 24/7