The RB 4000 pressure regulator is designed for industrial use: gas supply networks, district stations, industries, heating plants and all installations where accurate pressure control, ease of adjustment and fast response are required, such as for burners, industrial ovens and boilers.
The RB4000 regulator is a direct-acting, spring-loaded regulator with an optional integrated safety shut off device. Its balanced valve design ensures constant outlet pressure when the upstream pressure varies.
A built-in pulsation damper allows stable pressure control even at very low flowrates. An optional built-in shut-off valve offers protection against over-pressure or over-and-under-pressure. Its bypass system eases the shut-off valve relatching.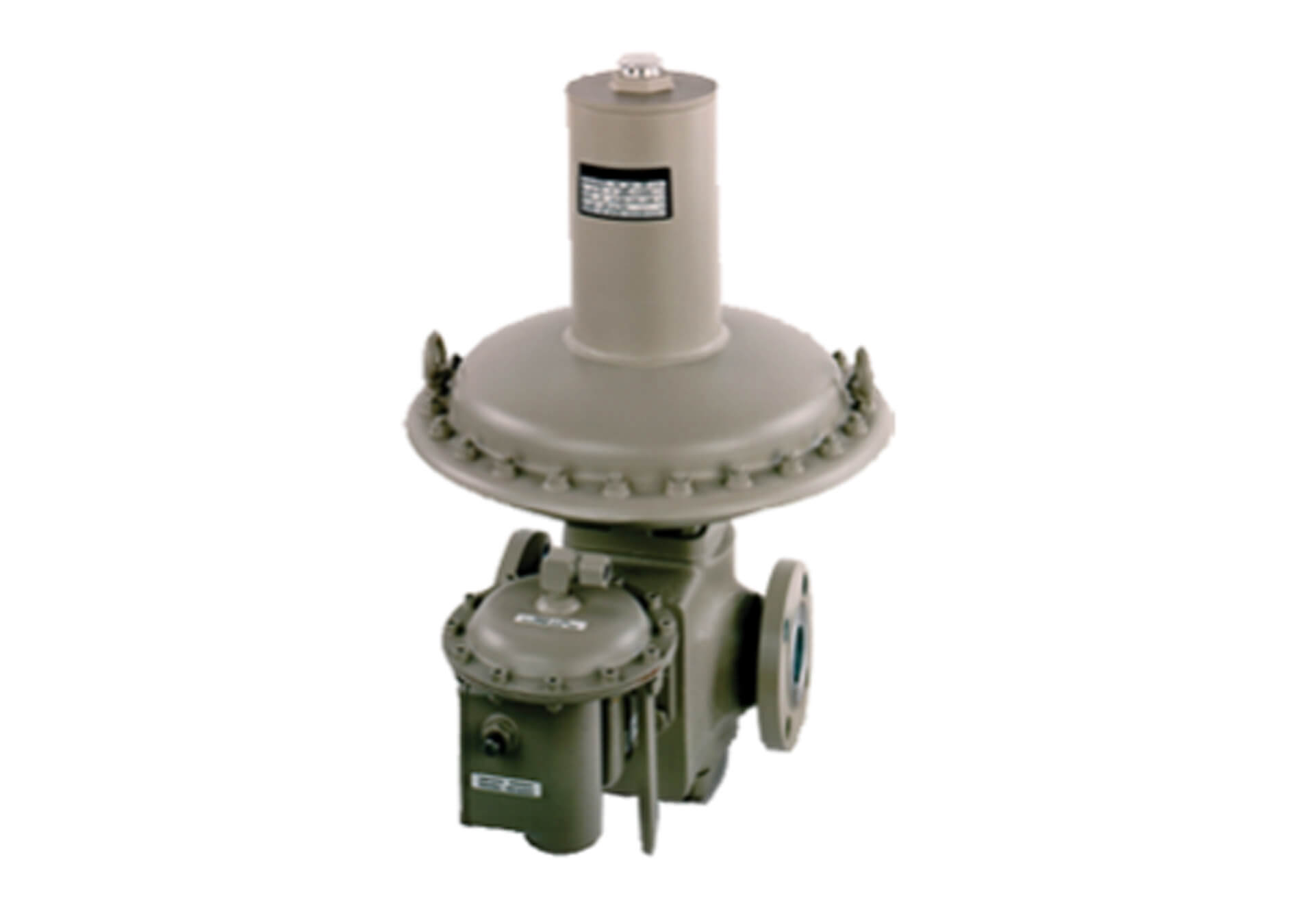 Itron RB 4000 Commercial & Industrial Regulator
The RB 4000 pressure regulator is designed for industrial applications, district station applications, and large appliance regulation where fast response is required. The balanced valve design provides constant outlet pressure under all inlet pressure conditions. The unique built-in pulsation dampener allows for almost infinite flow rate turn-down.
All types are fitted with a mistake-proof SSV by-pass. A robust, efficient noise abatement cage can also be incorporated (optional).
RB4000

Application

Commercial & Industrial

Outlet Pressure

10mbar – 2.0 bar (2.5 bar for DN25)
Max Inlet Pressure
19 bar
Body Sizes
DN25,40,50,50x80,80 and 100
Connections
EN334 face to face PN16, PN25, ANSI150

Monitor version

No
Internal creep Relief valve
No
Strainer
No
Over pressure/Under Pressure shut off valve (OPSO)/(UPSO)
Optional
Control
Direct acting
Accuracy and lock up pressure

Lock-up pressure >10-20mbar: up to AC5/SG30
>20-100mbar up to AC5/SG20
>100mbar AC5/SG10
High flow accuracy

Easy maintenance

Rugged construction for durability

Balanced valve design eliminates inlet pressure effect

Low noise

Approved by the major European gas distribution companies
Opening Hours:
---
Monday - Friday: 8am - 5pm
Weekends - Closed
SALES EMAIL IS MONITORED 24/7