Elgas
Elgas is head quartered in the Czech Republic, with a strong reputation for cutting edge technology and products which comply to ISO9001, ISO14001 and ATEX Quality Assurance.  The company is ranked in the top 5 globally for the manufacture of gas volume converters.
UMW partners with Elgas for the supply of gas volume converters, dataloggers, telemetry, transducers and supporting software to the UK Gas market
Geovap
Geovap is an international company, based in the Czech Republic, producing software to help reduce costs and improve operational efficiency by implementing automatic remote data readings from gas-volume conversion devices and data loggers.

Itron
A German based company, Itron partners with UMW to supply the best in class gas pressure regulators, designed for safety and accuracy, plus a range of safety release valves where UMW are the sole supplier to the UK market.
MeteRSit
MeteRSit is part of the SIT Group, in Italian-based company supplying UMW with innovative smart meters, accredited to ISO9001, MIDModB and D, Atex and OIML R137-1:2012 Oct 2016
UMW has been exclusive UK distributor and partner since 2016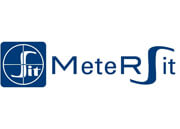 Romet
An international market leader for precision and strict quality control, Canadian-based Romet partners with UMW for the supply of rotary gas meters to the UK market.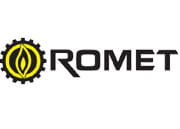 Opening Hours
---
Monday - Friday: 9am-5pm
Weekends - Closed