Metersit Smart Meters
MeteRSit provides a comprehensive range of smart and integrated gas meters to the domestic, commercial and light Industrial Meters' market.
UMW has exclusive UK and Ireland distribution rights for the supply of the MeteRSit range.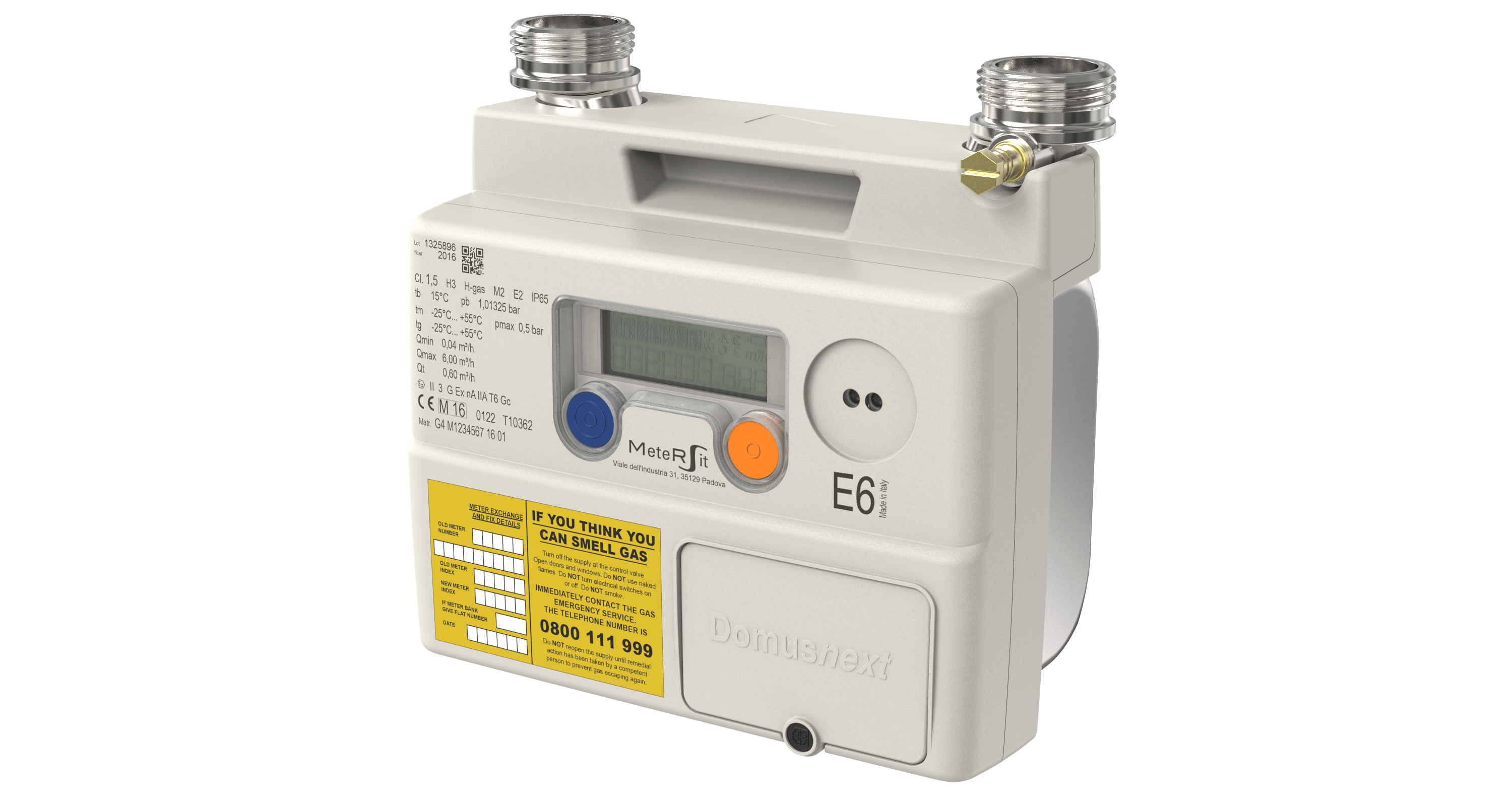 Available with the following communication technologies
Wireless MBUS169MHz

WirelessMBUS 868 MHZ

GPRS
An innovative static measurement principle
The measurement technology that the MeteRSit Domusnext® range deploys is based on a MEMS "Micro Thermal Flow Sensing" principle. Two temperature sensors are symmetrically placed around a micro-heating element: under stopped-flow conditions, both sensors measure the same temperature. As the flow rate increases, heat is carried away from the upstream sensor towards the downstream sensor and the measured temperature difference between the two sensors is proportional to the mass flow rate.
Features
Compact and easy to install

Contaminants and dust resistant

Sensor module configuration prevents dust from affecting sensor response

The accuracy of measurement is not affected by changes in the chemical composition of the European distributed gases within the 2nd family groups H and L (as defined by EN 437:2003)

By measuring specific gas properties, a pre-set auto-calibration process guarantees the required accuracy levels without any additional adjustment

The meter is also able to operate in air (test phase), by calibrating itself accordingly without any additional adjustment

Measurement is displayed directly in standard cubic-meters*

Accurate, accessible billing to the end user

The application software can be remotely or locally updated via an optical port in accordance with the EN 62056-21. The meter is equipped with an integrated high performance antenna. An external antenna is available on request
* Per UNI EN ISO 13443 standard
Opening Hours
---
Monday - Friday: 9am-5pm
Weekends - Closed